Back-to-Back Champs Top List Of Coaching Vacancies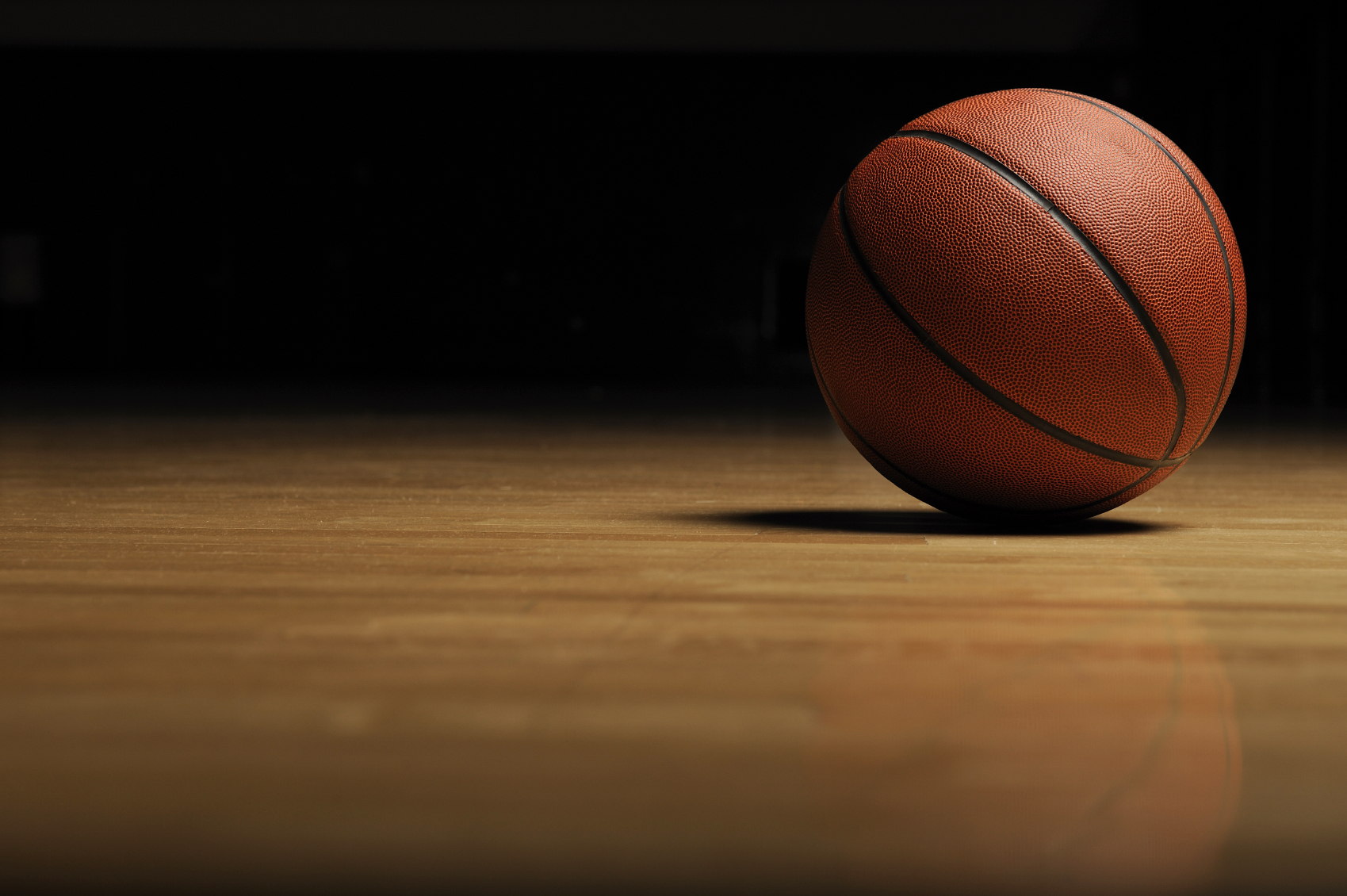 Some South Beach University Pirates fans trace the team's recent success back to the roster building strength of Guillermo Thomas, himself a 1 time national champion. Others credit the offensive mind of current coach John Favela, who guided the team through the GCBA tournament to victory twice in a row now. But with 4 starters returning, South Beach has to be considered the strongest job position currently available and a favorite to run the table again next year. However, they aren't the only team in the South 7 conference bringing a strong team into 2020. Let's take a look at the top 10 open positions in the GCBA and what makes those teams so appealing, as well as a few programs in dire need of a lifeline.
#1 South Beach University Pirates (27-9)
The Pirates are returning the only All-American from 2019 who didn't turn pro in SF Jerry Laskowski, a 6'10 senior who didn't see meaningful playing time until going right into the starting lineup last year. Laskowski averaged 14 points and 10 boards, and still has definite room to improve in his swansong season.
Point guard John Houston is only a sophomore, but was an immediate starter last year and projects to be a first round pick. He is an offensive mastermind with the coveted "A" potential in both handling and passing, and will definitely shoot higher than .420 next season if coaches focus on his outside range in training camp.
Another sophomore who was a major contributor to last year's team is power forward Tyler Peterson, a Freshman All-American last year who averaged 8.6 points, 4.7 boards, and 2.7 blocks and is still brimming with potential. He isn't hyped as a top draft prospect yet and so could be around for a couple years, which is rare for a player who can score inside as well as Peterson.
South Beach also has great depth through the forward and center positions, with #13 overall recruit George Redding looking like a rebound machine and talented all-rounder Daniel Wright returning from injury to push 2 year starter and defensive specialist Doug Gosselin. Juco SF Lionel Burkes is a talented shooter and may squeeze into the starting lineup as a shooting guard, but his lack of quickness might be too much of a liability there. Sophomore Charles Johnson is the other primary contender to seize those minutes, a reliable jump shooter who plays great perimeter defense as well.
#2 Bayou Academy Wildcats (30-6)
After the first 30 win season in school history, the Wildcats faced off with their South 7 rival in the Finals of the GCBA tournament, falling 73-71. They also return 4 starters and look to be replacing All-Conference performer Thomas Leland with a star from the Juco ranks, Justin Crites, a talented two-way center who some are already calling a top 3 pick in next year's draft.
Bayou Academy does return their other All-Conference big, Jed Hollingshead, who will almost certainly improve on his 8.2 points and 8.5 rebounds from last year and still has potential to grow as a defender as well.
The lead scoring option in the fold for Bayou is SG Daniel Jones, who specializes in shooting short jumpers and working the ball inside but is developing a range from deeper out as well. The Junior could push his PPG averages from 14.7/game to up around 20 if he has a good camp. He is matched in the backcourt with fellow Junior PG George Tipton, who is more of a game manager than a game changer when it comes to running the offense but still does a good job of limiting turnovers. A crafty coach might supplant Tipton with sophomore Billie Samuelson, who has the potential to make the offense more dynamic while also possibly adding a little scoring punch of his own.
Gavin Persons is the projected 5th starter, a small forward who is a jack of all trades type, with his best asset being perimeter defense. The senior could push his scoring into the 10 PPG range if he keeps improving his post shooting, and cement his 1st round draft stock.
#3 Yellowhammer State Mammoths (22-11)
Yet another South 7 team, as the Mammoths were the darlings of seemingly every high school senior in the country and as a result cherrypicked their way to the #1 overall recruiting class. Not only that, but most of the freshmen don't seem likely to be one-and-done players, which is atypical for such a highly touted group. #6 overall recruit David Blair is a shooting guard who already has the offensive game to be averaging 13-15 points per game and has a mountain of potential as a defender that he looks poised to develop for a couple years in the college ranks.
#11 overall recruit Tony Pulver is a jump shooting point guard who looks poised to give senior incumbent Michael Breaux a run for the job. The #5 overall recruit, Juco small forward Richard Nicholas is an all-around offensive threat who probably slots into the starting lineup right away, possibly kicking last year's 3 Buck Gee up to the 2 guard spot. Both players are forecasted to be top 10 picks in the WBA next year, making Yellowhammer one of 3 teams to have that going for them.
Down in the paint, the Mammoths return Williams Kelly, a solid all around player who has a nice 3 point shot for a 6'9 player, draining 40% of his attempts last year. Poised to join him as well as his brother Buck in the starting lineup is sophomore Bruce Gee, who looks to have the potential to be a standout scorer, defender, and defensive rebounder. The fourth of Yellowhammer's quartet of 5* recruits, SG Nathaniel Derryberry, has the makings of a solid shooting guard but might actually struggle to see the floor due to the amount of talent here.
#4 Chesapeake University Blue Rams (31-3)
At last, we leave the confines of the South 7 and head up the coast to the GEL, where the Chesapeake Blue Rams coasted to a 30-win season and the #1 ranking only to be upset by Middle Oklahoma State in the 2nd round of the tournament. The Rams bid farewell to stalwart PG and 3rd team All-American Forest Robb, who led the GCBA in assists per game with 8.5 and set the career record with 931, but secured a top 5 recruiting class centered around two 5* prospects and return both starting frontcourt players.
Both of the top recruits look ready to play right away, with #4 overall recruit SG Ben Frisbee looking like the inside scoring specialist and #10 overall recruit SF John Skaggs a dangerous long range shooter (not to discount Skaggs' own inside scoring ability). Both look to be on the same path, Freshmen All Americans and one-and-done, as Chesapeake is another team with 2 players currently mocked in the top 10 for next year (which of course is prior to training camps and subject to some change).
Quinn Girard has been an anchor in the middle for the Blue Rams for the past 3 years, and the defensive standout still has the ability to take his game on that end to the next level. He also has a nice faceup game and a 3 point shot that could get a little better still, with a good training camp he could become a blue rated player in my opinion. Sophomore Paul Ritz is only 6'7, but after logging over 1,000 minutes last year he could still have a pretty nice ratings breakout both as a scorer and defender, and is a good bet to be around for the next 3 years holding things down at the power forward spot.
The big question for Chesapeake is who will replace Forest Robb at the point, and their best option may be yet another freshman. Though ranked as a 3* prospect and #102 overall, James Brenneman has the potential to be a very reliable PG who can run an offense efficiently. He might have some growing pains year 1, but in the long term he should become a big asset to the Rams.
#5 Greenbriar Tech Techies (27-6)
The only team to make the GCBA tournament every year since 2009, Greenbriar Tech has been a model of consistency as a program and is one of 3 schools to carry a prestige rating of 100 thanks to that. The Techies' 3 person recruiting class was headlined by #20 overall recruit SF Zackary Poland and ranked 11th in the nation, which was actually the program's first finish outside of the top 10 since 2014. Greenbriar won the Big 7 for a 6th time in 2019, tying Columbus Poly for the most total conference titles, and only Blue Grass University seem equipped to prevent them from running it back again next year.
Tech's most experienced returnee is senior SF Burl Cadena, a two year starter who is a pretty good scorer and not a notable liability anywhere else. The projected starters and depth at the post positions are a strength for this squad, as 7 footer Francis Moyers looks to emerge from the shadow of top 10 pick Tyrre Dudley to provide a defensive stopper in the paint, while junior power forward John Adams is a former 5 star recruit who could explode into All-American form after averaging nearly 10 PPG in his first season starting last year. With 2 freshmen waiting in the wings, Greenbriar will need to do a little work recruiting to prepare for a quick turnaround in case Adams seeks the pros a year early- they project to have 6 scholarships so it would be a good landing spot for a new coach to shape their team of the future.
Junior PG Chris Rainbolt is a defensive stud who has the potential to keep getting better as an offensive player, he will presumably be joined in the backcourt by 6'7 senior Asher Irving, a tricky ball handler and plus defender whose scoring is a work in progress. Recruiting will be even more important for the guard position, with only Christian Driggers (who only played 34 minutes last year) standing as a scholarship player in reserve.
#6 Great Plains University Bobcats (30-6)
It's a shock to see this job open after a Final Four run from the Bobcats, who are already a mortal lock to repeat as CWC champions in 2020, they could hang the banner tomorrow and there isn't much their conference counterparts could do about it. Great Plains has the 3 most talented players in the conference in junior SF Duncan Grover (who was All-Conference last year averaging 16.5 PPG), PG Bernard Pak, who is such a talented offensive player that it negates his abhorrent defense, and 5* juco guard Lyndon Thelen, who might be Grover's prime competition for conference player of the year.
The 'Cats are a bit thin down low, even considering 6'9 rebounding monster SF Kim Freeland a likely candidate to slide down and play the 4. Senior Neil Cochrane looks like a capable faceup center who would be beatable on the defensive end, and the only other player of note is sophomore Whitney Brooks- who is still raw but could be a star if he starts seeing meaningful time this year.
With 3 scholarships and a 4th available if a walk-on is cut, Great Plains is poised to dominate the CWC and compete on the national level for years to come. As one of three 100 prestige schools in the GCBA, the only knock on the Bobcats job is that it might be too easy!
#7 Milwaukee Tech Bulldogs (21-10)
Though this is the spot in the list where it drops from the top tier to the second tier, Milwaukee Tech doesn't lack for talent going in to 2020. The Bulldogs return both of the crown jewels of their #4 overall recruiting class in 2018, the juco center Damian Hann (taking the torch from Columbus Poly's Calvin Slavin as the premier rim protector in the CAC) and sophomore PF Justin Wellman, an all-rounder still maturing as a player. The main question in the lineup will be who plays at small forward, it could be undersized junior Charles Frey, #29 overall recruit freshmen Michael Perry, or even possibly 7 footer Jame McCullough, who nominally plays at the 4 but has the quickness and skill set to make it happen at the SF as well.
Juco PG Gerry Jackson looks to be a potent 3 point shooter with an instinct for grabbing steals, and he will be joined in the backcourt by last year's CAC Conference Freshman of the Year, SG Corey McNeil. The 6'1 gunner shot 52% from the field and 43% from 3 point range last year and is an early favorite to move on to conference player of the year as an encore. Juniors Carter Dufour and Ronald Falcon provide depth for Milwaukee's guard pool.
Milwaukee Tech has spent the last couple years battling with Detroit Lutheran State and Lake Crystal University for the catbird seat in the Central Athletic Conference. As both those programs have faltered and missed the tournament the past 2 years, Tech is now securely in that position. They have the talent to challenge the might of Columbus Poly for the conference laurels this year, but will need a strong coach to keep them from being knocked back into the pack eventually.
#8 Westside University Bandits (20-14)
Though they aren't coming off of a tournament berth, Westside did get a boost to their prospects for the upcoming season by signing the #1 overall recruit in the 2019 class, SG Thomas White. Though he's likely a 1-and-done player, White is an ace shooting threat with star level perimeter defense and could challenge for the national freshman of the year award. Aside from White, the Bandits are a work in progress with junior SF Rickey Desilva and senior C Daryl Whisenant rating as their next best players. Desilva averaged 15.5 PPG last year but could see that number fall as he becomes the #2 scoring option, and Whisenant is another offensive minded player who averaged over 10 points last year despite coming off the bench.
Westside has some pretty good big man prospects in sophomore Warren Angus and freshman Jonathon Nuss, though both are still raw. The Bandits do have 4 walk-ons currently occupying their roster, and a smart coach would cut a couple of them to jump start a roster makeover. The best news for this job (aside from the appeal of starting with a top recruit) is that the conference is wide open, with only Portland A&M consistently making moves forward in the standings.
#9 Lone Star State Cowboys (15-16)
Texas' top college basketball program fell on hard times 3 years after making it all the way to the GCBA Championship, finishing 2019 with a losing record. A top 10 recruiting class including two 5* players has the Cowboys hoping to right the ship in a hurry and start competing for the Big 7 title again. Senior Jerrell Lor is a holdover from the glory days, a 7 foot center with 96 career starts already under his belt. He doesn't project to improve much from last year's 8 points and 7 boards, but is a stout presence in the heart of the defense.
For offensive punch, Lone Star will be turning to junior Da'wan Jackson, a prospective first round pick who averaged a shade under 10 points and 2.4 steals last year. The 6'6 shooting guard will be flanked by either 6'0 senior Andrew Rodriguez or 6'0 sophomore Ricardo Pena, both of whom are more scorers in their own right than natural point guards. It will be interesting to see if #24 overall recruit SF Tommy Shamblin works his way into the starting lineup right away, the 6'7 jump shot specialist is still very raw but has plenty of potential. 6'7 power forward Isidro Kimble was the other 5* recruit and seems likely to spend a year as a reserve while junior Billy Auger becomes a regular starter for the first time.
#10 Golden Union Titans (26-9)
The only mid-major to make the list, Golden Union returned to the program's early decade form last year, fighting their way to the school's second ever Final 4 appearance. The Titans return only one full-time starter, SF Kermit Alley, but have a cache of talented players who have been biding their time and waiting for their shot. PF John Johnson is a senior who has made some spot starts and is a capable all-rounder whose main strength is post defense.
There are a few potential options to start at point guard but the boldest possibility might be turning it over to sophomore Geoffrey Parton, who has the potential to be a top tier floor general for the mid major level. Their top incoming recruit was #62 overall center Ronald Ledesma. While his academics will be a pain, Ledesma has the potential to be a difference maker in the Sunshine Conference, where 7 foot four star recruits are a relative rarity.
2019's run gave the Titans a prestige boost up to 80, which is 6 points higher than any other school in the conference. With 5 scholarships to offer this upcoming season, Golden Union could be primed to become a big fish in a small pond out west, where the competition for recruits is less ferocious at the moment.
ASPCA Program Rescue Fund
These formerly proud programs have suffered from neglect and are looking at you with sad eyes, hoping you can save them from impending doom. While a winning season in the first year would be a tough ask, these programs could make for good reclamation projects for a coach looking for a potential challenge.
Jersey State University Falcons (11-18)
The original "Five Star U", Jersey has recruited a record 18 blue chip prospects and had the #1 overall recruiting class three times since 2009. However, a run of 3 consecutive trips to the Final 4 came to a crashing halt in 2019, as the Falcons were unable to replace the 5 players chosen in the first round over the 2 years prior. This year's squad has only 8 scholarship players and one legit big man, and looks to be an also-ran in the GEL for the second straight year.
Although they're considered the 6th most prestigious team in the GCBA at a rating of 95, Jersey State is in danger of experiencing a precipitous tumble down those standings in the next couple of years unless someone rights the ship. The Falcons did land the #8 overall recruit, Stacey Williams, who will probably end up shifting from point guard to shooting guard where his strengths of shooting and defense can be maximized. Williams doesn't have the draft buzz to be turning pro for a couple of years at least, so he provides a decent base for a coach to build around.
Mountain State Broncos (14-15)
2012's National Champion, Mountain State was considered the mecca of collegiate programs for years and won the CWC from 2011-14. However, things fell apart quickly starting in 2015 and the Broncos have not made a postseason tournament at all in the past 3 years. The current roster is a mess, with 1 scholarship guard and two subpar small forwards, with a bunch of so-so big men to round it out. It would be a challenge, but the Broncos' prestige rating still sits at an 85 and the right coach could turn this mess around in the mediocre CWC.
Larry Bird University Legends (7-22)
The Legends had their first truly awful year of play in the CAC last year, going 2-16 in conference play. Though #11 overall recruit PG Rick McKeever lived up to his billing, he was following in Ajibayo Owusu and Omar Rozier's shoes as a one-man show for the Legends and he just didn't have the supporting cast in place to succeed. This year, he at least gets some slight measure of a running mate in the form of the #30 overall recruit, SG Jeff Heflin. Heflin's scoring will help but the Legends will need some more overall depth to compete with the top teams in their region. Trimming the roster of some of the 5 current walk-on players would give a new coach the recruiting scholarships to do so.