Chemistry between Estay and Da Gama spearheads strong close to 2020 calendar year for London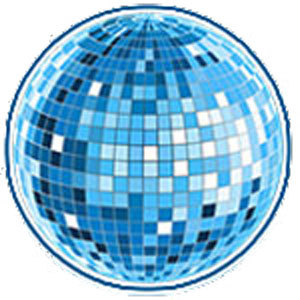 A New Year's Eve matchup with the Arizona Dragons and former Disco star Matias Gutierrez proved to be the perfect stage for Benet Da Gama and Ajan Estay to show off their progressing chemistry, as each turned in jaw-dropping stat lines to help move London back into the thick of the playoff race amidst a 5-1 surge. Estay led all scorers with 44 points on an impressive 15-20 shooting including 4-4 from 3. Not to be outdone, Da Gama logged a monster 27 point, 18 rebound, 14 assist triple-double in the 124-108 victory.
The win charted a new high mark in a season that has resembled GameStop stock for London fans with its highs and lows. Muted optimism over the team's preseason form gave way to frustration when Da Gama's highly anticipated debut was delayed by 15 games due to a broken ankle. However, Estay used the opportunity to introduce himself to the city he chose in free agency by leading the team to a surprising 8-7 start and garnering the first World Conference Player of the Week award of the season. Da Gama's return coincided with a 1-4 swoon and a major fall in Estay's production that had some wondering if Ajan would easily accept a secondary role, particularly to a rookie. Then, in a December 22nd game with division rival Frankfurt, Da Gama seized the reins of the team with a 63 point, 14 rebound performance in a gutsy 118-110 overtime win that stands as the high-water mark for scoring in a WBA game since 2013 and jump-started the current run. Unsurprisingly, a Player of the Week award followed for Benet as well.
When it comes to the keys to the Disco's recent success, all I can suggest is that there must be a DVD copy of Semi-Pro lying around in London's locker room because the team has taken the advice of Jackie Moon and started hitting their threes. They rank 2nd in the WBA with a .394 shooting percentage from downtown and are netting an average of 11.3 per game, good for 3rd overall. Frank Ryan has emerged from the wreckage of the previous GM's liquor-addled trading habits as the sole long-term asset acquired and is performing ideally in the third banana role, converting 44% of his attempts from beyond the arc. The only long-term disappointment to have developed recently for London is their two post prospects in Cetus Vlahakis and David Goines aren't seeming to have the potential they were hoped to possess when they were drafted. With Ajan Estay capitalizing on his shift to point guard and putting up a career-high in assists per game while keeping his scoring up, London's focus of talent acquisition going forward may be shifting to the post position.
While being 14-12 and 4th place in the Euro division is certainly nothing to write home about, it is certainly a major step forward from the 5-26 morass the team was mired in to open 2020. And if there's any division to be 4th place in, it's the Euro division right now. Paris looks like a juggernaut on the path to a Clash of the TItans with Reynoso's Rage, and Albacete and Barcelona are two of the other five teams clearly in the upper echelon of the WBA. It all adds up to 50 games over .500 already and with so much of the league's young talent centralized within the 5 teams it could be that way for the foreseeable future.
London will resume action in 2021 against a team on a similar trajectory in the Sydney Bloods. Holding an identical record to the Disco, Sydney was also right behind them on draft day and secured their own presumptive franchise cornerstone in Herve Burgois at #2. Though this will be the first time the top two picks of the most recent draft square off, they're certainly expected to have many more duels well into the future. Valentin Muntean may be the Blood who actually draws London's ace in matchups, but either will present a stern defensive challenge for Benet as he looks to make up for lost time in his rookie season.
A playoff berth continues to be the season goal, as one look at the Disco's overall position in most of the team stats charts is enough to recognize a pretty average team that might even be overachieving at the moment. It's a positive sign that playing to their strengths has resulted in a +.500 record so far but the real championship contenders have a lot more overall depth. Still, GM Earl Breese is said to be extremely pleased with the move forward in his second year at the helm and is hoping owner Kevin Harris sees things the same way.