Race to the Bottom- The 5 WBA Teams in the Tank
With every team now more than 20 games into the 2019-2020 season, a batch of contenders have emerged to challenge the perennial champion Brooklyn Rage. Teams like the California Fighting Cocks, Albacete Burning Hell, Las Vegas Gamblers, and Paris Honey Bees have drafted well, signed top free agents, and/or gotten the better end of trades to build a winning combination of players. However, for every winner, there is a loser and in this article we're going to the other end of the spectrum to examine the teams currently having the worst records in the WBA, how they got there, and what their path forward might look like.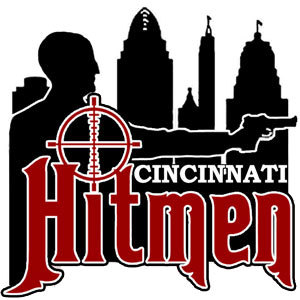 #5 Cincinnati Hitmen (7-18)
Six years removed from their last playoff berth in 2013, the Hitmen have been looking to build through the draft for the past few years, making 2 first round selections for the past three years. 5 of those players are still with the team, with only 2018 #3 overall pick Hancho Durrant moving on in a trade that brought them the Devils' 2020 first round pick. With Tokyo right above them in the league standings, Cincinnati could be making two picks in the top 10 this year.
Prospects:
SG Bennett Bangertner- Picked 10th overall in 2017, Bangertner is showing good development as a scorer but really shining as a facilitator, leading the team with 5.2 assists per game while PG Eric Falk is taking the lead scoring role. Bangertner's defense is a liability now and he will probably never be considered elite on that end, but he should be able to get to a point where he holds his weight on that end while being a major offensive asset. If his 3 point shooting and ability to drive to the rack continue to mature, he should become an All-Star in the league.
C Wimpy Critchfield- Drafted 12th last year and spending the entire season in the D-League, Wimpy has become the Hitmen's first big man off the bench. Scoring from the post is his best strength at the moment, but the 7'2 Great Plains University alum has shown flashes of a jump shooting touch and good passing and handling instincts for a frontcourt player. His rebounding is also a work in progress, but with his frame it would be a surprise if he didn't become elite in that category eventually. Like Bangertner, Critchfield's limitations project to be on the defensive end, though with his size, strength, and leaping ability, he could become a shot blocking specialist. It may not be on his first contract, but Wimpy should also blossom into an All-Star player given time.
SF Asdrubal Aristia- The Hitmen's pick at #6 this year, Asdrubal is cutting his teeth with the Cleveland Rockers in the D-League. Though a capable shooter, he's probably never going to be a lead scoring option or even the #2 guy. Aristia will make up for it on the defensive end however, where he specializes in getting steals and can guard the entire floor. Certain scouts already believe he could be a better overall player than Bangertner or Critchfield, but his ceiling isn't quite as high.
Top Current Players:
PF Sheldon Gorman- Acquired in free agency from Milwaukee in 2018 with a 4 year/$75 million contract, Gorman was the centerpiece of the Cincy offense last year, averaging a career high 17.1 points to lead the team. Sheldon is still the Hitmen's best all-around player, anchoring their post defense and leading the team in rebounding. Now 30, Gorman has a player option in the 4th year of his deal and by that time the Hitmen may be hoping he doesn't exercise it unless they've moved their way into contention.
SF Diego Blizzard- A 3-point shooting specialist who can also hold up his end on defense, Blizzard may be slightly overpaid on the 4 year, $31 mil deal he signed due to being a lackluster rebounder and a nonfactor scoring inside, but would be a great 6th man who could provide a spark at either SG or SF.
PG Eric Falk- A great deal for the next 2 years at just over a million per, the 25 year old is leading the Hitmen with over 22 PPG currently. The concerns with Falk are that he's mediocre as a defensive player and doesn't have the ballhandling or passing you would hope for from a point guard, and is probably too short at 6'1 to function effectively at the 2 guard spot. Like Blizzard, Falk would be a potent option off the bench if the Hitmen were able to find someone capable of supplanting his starting position, but he remains their best bet for now. He has recently been put on Cincinnati's trade block as they search for a more natural fit.
Others:
SF Korey Earle is a former 2nd round pick who can function as a small forward or a power forward, if the 25 year old continues to improve he will live up to the 5 year, $50 million deal he is signed to. Center Alonso Staton, who has spent his entire career with the Hitmen, is a rebounding specialist in the final year of his contract who may be supplanted in Cincinnati by younger players. PG Yoshikazu Tawaraya is a fantastic defensive player and ballhandler, if he had either a 3 point shot or more passing talent he could be an all-star instead of a borderline starter.
Final Verdict:
The Hitmen field a capable team across the board, with most players having a defined strength but also being a liability in another area. What they are lacking is a lead superstar to build their team around, though their many first round picks have acquired prospects who could grow into that role.  With just over $50 million committed to their cap next year, the Hitmen could probably sign 1 impact free agent if they choose not to bring back Alonso Staton. Having 2 early first round picks is a nice boon- Cincinnati should use at least one on a ballhandling specialist point guard, they could go best player available with the other. There is definitely talent in house, it looks like the Hitmen are finally ready to turn the corner and compete for a playoff spot again next year or the year after.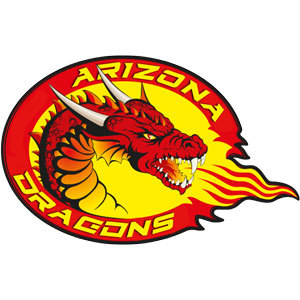 #4 Arizona Dragons (5-21)
The Dragons have experienced a total roster turnover since their 2016 run to the Conference Semis in their first year in Arizona, their deepest run in recent history. In August of '19 the final holdover said goodbye- guard Ajan Estay, who had been their mainstay and leading scorer for several years and netted multiple players along with the Firestorm's 2022 1st rounder in return. Nevertheless, at that point it could be said that the team did not expect to be competitive this year. Although they currently have the league's 3rd highest payroll, a vast majority of that is expiring deals and the Dragons will most likely be players in free agency next year. Let's look at the current roster and try to extrapolate what positions they might target.
Prospects:
SF Meechy Jennings- A former top 3 pick, Jennings has been starting for the Dragons and leads the team in scoring, shooting over 50% from the field in defiance of the scouts' opinion of his skills there. Jennings projects more as a defensive standout and has some room to grow in that respect. He should spend most of his years in the league as a starter, but it's questionable if he'll ever become the kind of All-Star you would typically see from that high in the draft.
C Lamar DiAngelo- Lamar was a 1* recruit coming out of high school, rated as the #682 player in his class. He developed a ton at Mid-Atlantic University under coach Rob Arnold, and became the 13th pick in the 2018 draft. After starting most of the season last year, DiAngelo was busted down to the D League by the acquisition of Walter Walter in the aforementioned Ajan Estay trade to continue getting him minutes. His biggest strength is rebounding, though he's coming along as a defender. His offensive game will probably never develop beyond the 8-10 PPG range so he may spend his career as a #2/#3 option in the post for teams.
PF Arlen Epps- Epps on the other hand, was a blue-chip recruit coming out of high school, the #6 overall recruit in the 2016 class. He lived up to that billing, being awarded National Freshman of the Year honors in the GCBA for Devi State University, as well as garnering a first team All-American selection. Epps jumped right into the draft and was selected by the Dragons with the #16 pick. He has spent most of his time in the D League and looks to be a solid player on both ends of the floor. Arlen needs to get a little more intensity on the boards to become a star, but the 20 year old should have a long career as a starter in the league.
Top Current Players:
C Walter Walter- Making $10 million this year with an identical player option for next year, Walter is probably the Dragons' best player at the moment. He's a reliable rebounder, a very good defender, capable as a scorer both with his back to the basket and facing up, and also possibly the team's best ballhandler. If he opts in it might take minutes from one of Arizona's prospects, but it would be good overall for the team.
SG Nicholas Evans- One of the few players signed to the Dragons beyond this season, Evans' specialties are midrange jump shooting and perimeter defense. He is only shooting 28% from 3 on the year and is an awful passer, contributing heavily to Arizona's assist problems this year. Evans is currently starting but might be better served as a heat check guy off the bench.
Others:
PF Marquez Houston and SG Wayne Taylor are expiring contracts currently making over $20 million each. Houston is starting and is 2nd on the team in scoring along with being their leading rebounder at 9.4 per game, but his plus minus is over 2 points worse than fellow starter and prospect Jennings. Taylor averages 25 PPG in his WBA career but is currently hardly playing, as an age decline hit the 33 year old hard. Tony Shumaker has come straight from the D League into the starting PG role, but the responsibility of facilitating the offense have been too much for him, he is currently just outside the bottom 5 in the league in plus/minus.
Final Verdict:
The Dragons do have two first rounders this year, but the Honey Bees' pick will probably land in the 20's. It seems pretty clear that point guard is the biggest need, with shooting guard right behind. The Dragons should have the cap space to fill one of those holes with a top free agent and draft the other. They might be a couple years away from jumping back into the playoffs, it depends on what kind of moves they can make.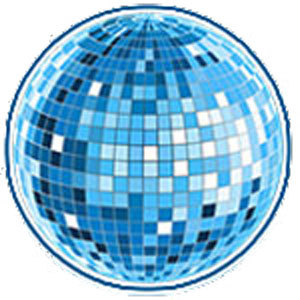 #3 London Disco (5-22)
The Disco were a playoff team for 4 of the past 6 years, advancing to the 2nd round in 2015 and 2017. However, they were promtply swept there both times and resorted to the trade market to press the reset button on the team. Their latest exchange with the Massacre yielded 2 of the organization's current building blocks in Matias Gutierrez and Cetus Vlahakis at the cost of 2018 leading scorer Casey Pointer and next year's first round pick. As a result, London will be looking to build as quickly as possible this offseason with no reward for a low finish next year.
Prospects:
C Cetus Vlahakis- The 15th overall pick in the most recent draft, Cetus has been thrown into the fire in London, starting immediately. While Vlahakis is taking his lumps and has the lowest +/- on the team, the 22 year old Greek rookie is gaining valuable experience and playing at a higher level than many projected. He is an effective scorer from the post who can grab rebounds and defend the paint, it wouldn't be outlandish to think he could become an All-Star by the end of his rookie contract.
PG Evan Bobbins- Taken 2 picks before Vlahakis at pick 13, Bobbins is a 19 year old who went one-and-done from Yellowhammer State after being a 5 star recruit (coincidentally, also rated 13th coming out of high school). A phenomenal athlete, Bobbins is still mediocre at both ends of the floor and while projected to become a capable shooter and defender, may be too much of a developmental prospect to help London in the near future.
Top Current Players:
PG Matias Gutierrez- A former 4th overall pick who already has 6 years of starting experience at age 25, Gutierrez is a consistent scorer and defender who rebounds well for his position and rates as the Disco's best overall player. Under team control for the next 3 years, Gutierrez seems to be miscast as a ball distributing point guard and would probably fare better if London could find someone who specializes in that role to play beside him. New GM Earl Breese is said to be high on Gutierrez and has resisted trade packages for the Argentinian who is just entering his prime.
PF Juwan Bixby- Brought to the Disco in a 2017 trade, Bixby made his lone all-star team in that season after nearly averaging a double double with 20.3 PPG and 9.9 rebounds per game. Now 32, Bixby is still starting and holding his own on both ends of the court but no longer playing at the level he was when he originally signed his 5 year/ 75 million dollar deal. It's rumored that London would like to move his salary to free up cap space for next year, but it might be hard to find a trade partner willing to part with an expiring contract.
SF Cordell Parks- Coming to London in the same trade that netted Bixby, Parks was an All-Star for 5 straight years from 2013-2017 but has noticeably regressed in his age 32 season and has missed the last month with a torn abdominal muscle. With a 27 million dollar contract expiring this year, Parks is most likely playing his final season in a Disco uniform.
Others:
SG Frank Ryan just signed a 4 year extension with London paying him around 19 million. The 29 year old is undersized, but a dead eye 3 point shooter when allowed the chance to spot up, currently ranking 3rd in the league at 48%. He is also still an effective perimeter defender. 31 year old Quade Nash is on a 3 year deal which actually gets cheaper each year and is still a tenacious rebounder and paint protector. His scoring leaves something to be desired but he's probably properly positioned as the first big off the bench.
Final Verdict:
London has a few talented players, but lacks much in the way of depth. Having Bobbins play significant minutes is a problem for the Disco, and they will have to use their first round pick on either a PG who is more ready to play or a SF to replace Parks. They will have cap space next year, but possibly not enough to offer a max contract. Without their 2021 pick, London is in a tough spot and will have to make a few smart acquisitions in free agency to improve their team from the cellar.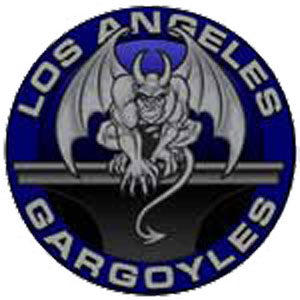 #2 Los Angeles Gargoyles (3-22)
The Gargoyles have no playoff appearances in the past 6 years, and it seems the former GM was getting increasingly desperate to break that streak, trading first rounders that became very high draft picks for current players in an attempt to win immediately. For the first time in a few years, L.A. has retained its own pick along with the Fury's first rounder, and also hold two first rounders next year. As their record indicates, they will need to do some team building from the foundation up. One major positive for the team is the amount of cap space they currently possess for 2020; with only $33 million currently on the books they should be able to prize away a top free agent.
Prospects:
SF David Poland- Originally a 2nd round pick, Poland has already been extended at a manageable salary for the next 4 years. The 21 year old is competent in most areas and an above average passer for his position. If L.A. puts in some extra work with him, he could certainly outplay his contract.
C Randal Ramirez- Randal was picked 23rd overall by the Gargoyles in the 2018 draft after being considered a top 5 prospect as a JuCo before signing with Jersey State. Standing 6'9, Ramirez relies on brute strength in the post, and is a skilled back to basket interior shooter who cleans the glass and blocks shots on the defensive end. Though he's only currently logging around 8 minutes a game, his .556 FG% is impressive for a 2nd year player.
Top Current Players:
PG Jeremy Aarons- Having just landed in LA as part of a 3 way trade from the Fort Worth Warriors, the 6'6 30 year old has been plugged in at Small Forward for the Gargoyles. He's strong enough to work as the 3, but as one of the best ballhandlers in the league it's hard to say his natural position is anywhere but the point.
SG William Curry- Originally drafted at #16 overall, Curry was traded to the Gargoyles in 2016 and the team has done their best to develop the skilled shooter. He leads L.A. in scoring this year and while his defense could only be considered average, the 25 year old has no glaring weaknesses in his game.
C Mark White- Signed to a 5 year/$95 million deal in the offseason, Mark White is a shot blocking specialist who relentlessly pursues rebounds. Offensively, he is averaging less than 5 PPG but possesses a soft touch on his jump shot. White was 2nd Team all defense last year and anchors the middle for the Gargoyles.
Others:
24 year old PG Richie Reddy is a good hand on defense and a top shelf passer, but gets more than his share of turnovers for someone who isn't a primary scoring option. 35 year old SG Nikos Atriedes was an All Star from 2013-2015 but is now past his prime, his -11.8 +/- in around 25 minutes a game is one of the lowest in the league. Currently making a shade over $19 million, he will most likely be taking a massive pay cut if he gets a contract at all next year.
Final Verdict:
The Gargoyles have about as much talent as their record indicates. They definitely have the resources to improve their roster going forward, but change won't come overnight. With 4 first rounders over the next two years, L.A. should be focused on the future and look to take the best player available to them in the draft. As far as free agency goes, the team would be best served targeting players still on the upside of their careers.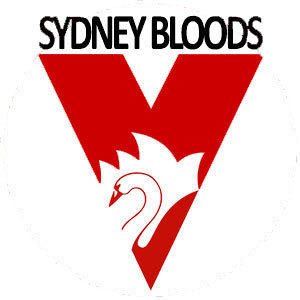 #1 Sydney Bloods (3-24)
The Bloods are another team who has been out of the playoffs for the last 6 years, and stuck in the teens in terms of victories for the last 4. They were another team to fall victim to the lure of trading draft picks that ended up being in the top few for players that didn't end up helping them win. They finally broke that curse and ended up drafting at #1 in 2017, following that up with top four selections in the next two years. There is a surprising amount of talent here for a team with the worst record in the league and Sydney is capable of rising up the standings just by the natural progression of who they already have, but they are still in pole position for another extremely high pick.
Prospects:
PF Andrew Jaimes- A collegiate star at Heavenly Holy Academy, Jaimes was drafted with the 11th overall pick in 2017 and traded to Sydney in the most recent offseason. An offensive specialist, Jaimes can score in the post and is developing his jump shot, he is currently shooting over 90% on free throws so there is good reason to believe he can become a talented faceup scorer. He has good instincts on the offensive glass, but at 6'8 his post defense relies primarily on his strength and shotblocking. Andrew has been a starter for most of 2 years already, and could be the rare big man who consistently averages 20 PPG.
SF Roylen Fillum- Selected with the #4 pick last year, the 20 year old Fillum was a 5* prospect coming out of high school who went one-and-done from Columbus Poly University. Roylen is an explosive athlete and a pure shooter, but his tendency to gamble for steals instead of focusing on lockdown defense is a concern, as well as his reluctance to pass. Fillum is the type of prospect who might take some work to be a valuable starter, but can change a game when he's in the zone.
C Darrell Goldsmith- A 7 footer who was taken 19th overall by the Bloods this year, Goldsmith is a raw prospect who is spending his first year in the D League, where he is currently working his way through an injury. Most scouts think Goldsmith possesses the potential to acquire the skills of a traditional big man, but the only one that becomes apparent when watching him currently is his knack for pulling down offensive rebounds.
Top Current Players:
SG Amaury de Schutter- Taken #1 overall by Sydney in 2017, de Schutter was originally projected to be a defensive mastermind adept at forcing turnovers, but entering his third year starting for the Bloods he leads the team in scoring as well. He's a good all around defender and does lead the team in steals, but the 21 year old has room to grow on both ends of the court.
SF Valentin Muntean- Though he was just drafted this year (at #4), the Romanian SF has to already be considered one of the Bloods' premier players, displacing de Schutter from his natural position as a 3 up to shooting guard. Muntean is a better post defender and rebounder, already snagging an impressive 2.6 offensive rebounds per game. His jump shot is already respectable as well. It's pretty clear that Valentin will be making all-defense teams in his career, and should become an All-Star for several years as well.
PF Brian Armstrong- A 30 year old who weighs in at a beefy 308 lbs. Armstrong has all the skills of an ideal big: scoring inside, rebounding, and protecting the paint. His weight may hold him back from being as valuable as his talents appear though, as he's never been able to average 30 minutes per game in a season despite being a starter for 7 years now. Set to make in the $12 million range for the next 2 years, Armstrong will be a valuable bridge as the Bloods' young bigs gain experience.
Others:
PG Sammy Crayton is the only natural 1 guard on the roster and while offensively he's certainly heading in the direction of what you would want out your floor general, the 23 year old's defense is mediocre. 27 year old Djoka Andjelic starts at center for Sydney, the 7 footer is pretty much an average starter all around whose specialties are defense and offensive rebounding. PF Kyle Hawkins has made some spot starts for the Bloods and is the team's most successful 3 point shooter at 41%; however, Sydney does rank last in the WBA overall from that range.
Final Verdict:
Sydney has all their picks going forward, but the only position where they aren't stocked with a top prospect currently is PG. They should be looking in that direction in this draft, as they're likely going to be moving up the standings next year just looking at the young talent they have acquired in the past 3 years. They have some cap room going in to next year and could possibly add a veteran shooter to help their scoring struggles.